Our Mission
What We Do
We are driven to redefine the outdated standards of getting you into a new home. This is why we offer a full suite of home solution offerings that pairs a design-build firm along with a full-service real estate brokerage – all under one roof for all your home needs.
Discover Why We Build Better
Better Design. + Better Materials. + Better Process. = Better Quality Life In A Better Quality Home!
BrightLeaf's Origin Story
BrightLeaf was founded in 2008 by Scott Sanders whose lifelong dream was to be a home builder. After graduating college with a degree in construction management, he embarked upon a career in production homebuilding and worked his way up as one of the top Project Managers for one of the Nation's largest homebuilders.
As the years passed, Scott became disheartened with the negative impact this approach to homebuilding was having not only on the environment, but on the people that were going to be living in the homes he built. These negative impacts included a poor building experience for the client with very little connection to the builder, poor quality houses with poor design, and a focus on profit instead of the actual product being put out. On top of these factors, the homes were predominantly being built far from transit corridors and metropolitan areas and contributed to the adverse environmental impact of urban sprawl.
As a lifelong sustainability enthusiast, Scott made the decision that if he really wanted to make the impact on housing he dreamed of, he would have to do it his way. He left his project management position, moved back to Chicago, and started up his own company that would do it better than home builders had before – thus BrightLeaf was born.
BrightLeaf was built on the foundation of designing and constructing better homes that would last longer, use less energy, and nourish those who live in them through the diligent application of building science. On top of providing a better product, Scott knew it was critical to also provide a memorable experience where clients could actually enjoy the journey of getting into their dream home, while also cultivating a strong relationship with their home builder that they could trust would really deliver for them and would take care of them long beyond the key handoff.
A few years after BrightLeaf's inception, after being featured together on an episode of DIY's 'Kitchen Crashers' and collaborating on a few projects, Scott brought on brothers Rick and Alex Thompson who had been successfully running their own green construction firm to fortify his one-man army with their combined construction, building science, and real estate skills.
From there, the number of BrightLeaf homes being built and remodeled steadily grew throughout the Chicagoland area, as did the staff of high-performance professionals that were brought in to continue carrying out the organization's mission of 'Changing the way people live through innovation' and upholding BrightLeaf's Core Values. Ranked #711 on Inc. 5000, the BrightLeaf team now includes expert real estate agents, project managers, interior designers, an in-house architect, and more to truly provide a fully integrated solution to help families get into the perfect home.
We Build Award-Winning Homes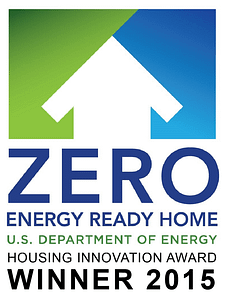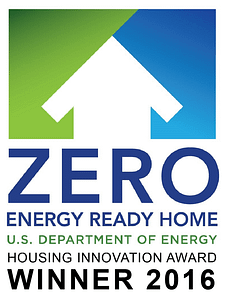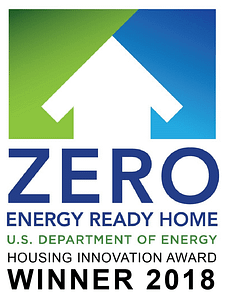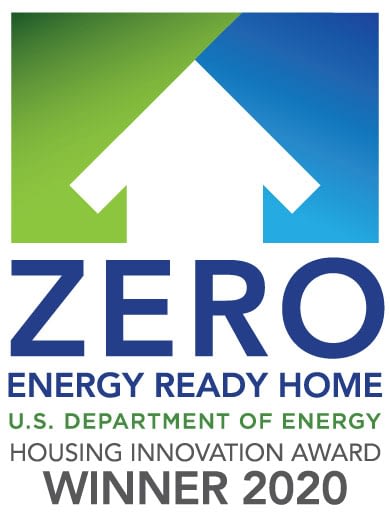 Hear What Our Past Clients Have To Say
Surviving the recent Chicago record-breaking cold temperatures, snow, and ice made us realize just how happy we are with our BrightLeaf home. While friends, neighbors, and family worried about frozen pipes and exorbitant utility bills, we were warm and snug in our home. Out of the three homes we've built, this is the only house that was completed on time, and we actually enjoyed the whole building experience!
Part of the genius behind the BrightLeaf process is that you make all your home selections BEFORE construction starts. Not only does this provide transparency around pricing, but also on construction timing and eventual move-in date. Their genuine desire for you to be happy with your new home and build you a high-quality home that they (and you) can enjoy and be proud of now and for years to come. They go above and beyond to achieve this.
I can't say enough about our experience with the team at BrightLeaf Homes. They have a unique niche in the home building market with not only eco-friendly homes but modern, open concept that you don't see with suburban Chicago builders. From start to finish, this was such a smooth process with building a custom home. The entire process is broken up to phases and communicated through meetings and use of the mobile app. Building a new home (especially for first-timers) can be stressful and this was anything but that.
We chose Brightleaf after seeing several other spec homes they built. We liked their eco-conscious approach as well as their overall aesthetic. They helped us find a lot that we truly love. The process of designing and building our home was well organized and using Buildertrend made it easy and efficient. Once the construction process started, our project manager kept us updated on a daily basis as to the progress of our build. Living in our new house for three weeks now, we are loving the smart home features and appreciate the overall energy efficiency that Brightleaf implemented in our home!